Serving Eastern Pennsylvania
Watch for our distinctive "Victorian Office"
4101 W Tilghman St.
Allentown, PA 18104
Associated Abstract Services
Protecting Your American Dream
The Buyers Choice
More and More Buyers are Discovering Associated Abstract
Services Provided as a Pennsylvania Title Company
When you deal with Associated Abstract you are assured that your transaction will be handled by a competent, courteous and knowledgeable title insurance agent with decades of experience. The following is a list of some of the services we provide:
Title Insurance – Standard and Enhanced
Preparation of Estimated Closing Costs
Tax Assessment Information
Complete Closing Services
Notary Services
Short Sale Closings
1031 Exchange Closings
Construction Loan Closings
Title Examination
Judgment and Lien Searches
Disbursement of Settlement Funds
e-Recording Services
Rush Services/Quick Turnaround
Quick Return of Loan Documents
Quick Return of Recorded Documents and Title Policies
FAQs
Although title to your property may appear to be free and clear following the title search, there may be hidden defects that can surface in the future. For instance, there may be a forged deed in the chain of title or a secret marriage, an undisclosed heir or an invalid divorce. In any of these situations there may be one or more persons who have a claim against your title. These are the kinds of things your title company would be required to defend on your behalf.

The title insurance premium is a one-time premium paid at settlement when you purchase the property. Typically, there is a policy issued to the owner and one to the lender, if any. If you are borrowing money from a bank or mortgage company, the lender will require you to purchase title insurance to cover the loan amount. The owner is protected for the entire time he is in title to the property. Should a claim arise during that time period, the title insurance company would be responsible for settling same, if it is not specifically excluded from the insurance, including payment of legal fees.

As you can see, title insurance is something you cannot afford to be without. Although the title search may show title is free and clear, others may have a legitimate claim against your home in the future. Protect your investment with title insurance.
There is a one-time premium for the title insurance policy, which is based on the purchase price of the property. This premium actually covers the cost of two policies, one for the owner and one for the lender, if any. The policy is good for as long as you, or your heirs, own the property. It provides for coverage of legal expenses to defend a claim, as well as reimbursement in the event of a loss. The premium is included in the closing costs that you pay at the settlement. Please feel free to call us for a quote on the exact cost.
In preparation for issuing the title insurance policy, the title company will do a title search in the courthouse, which goes back at least 60 years. All owners in the chain of title are checked for judgments and mortgages, which will need to be cleared so the buyer is assured of good title. All easements and restrictions are noted so the buyer is aware of what the property is subject to.

In addition, the title company makes sure that all real estate taxes and water and sewer bills are paid in full. Any open items will be paid at closing.

All documents necessary for transfer of title and financing are prepared and/or reviewed by the title company. A Closing Disclosure, ALTA Settlement Statement or HUD-I Settlement Statement is prepared for settlement.
All parties meet to sign necessary documents to transfer title and complete financing. The title company representative explains each document. The title company handles the collection and disbursement of all funds, including, but not limited to, payment of all open taxes, final water/sewer bills, commissions, payoff of liens and disbursement of proceeds to Seller.
The Deed and Mortgage, if any, are recorded in the courthouse. Title is checked from the date of the original search to date of recording for any additional items. All liens are paid off and removed of record. Finally, a title insurance policy is prepared and sent to the Owner and Lender, if any, along with the original recorded documents.
At Associated Abstract, we try to make your home purchase as pleasant and easy as possible. Once the title work is ordered through us, we begin the necessary steps to clear the title and get the parties to the settlement table by the anticipated closing date. We will handle all aspects from beginning to end for both the buyer and the seller. Any title problems are cleared up by us or our underwriter, prior to closing.

Closings are scheduled for the convenience of the buyers and sellers and are held either in our office or an alternate location requested by the parties involved. All settlement statements, documents and checks are prepared prior to closing to minimize the amount of time at the closing table.

We are here to serve all of your title insurance and closing needs. Please feel free to call us with any questions or problems that may arise throughout the transaction. Our goal is to make your transaction as smooth and problem-free as possible.
Associated Abstract Services is a Pennsylvania Title Insurance Agency. We have been offering a full range of real estate and title insurance products throughout Pennsylvania since 1983. We specialize in residential purchases, refinances, and commercial transactions.
The company is based at 4101 W Tilghman St in Allentown, PA with additional settlement Service locations throughout the Lehigh Valley and Bucks County.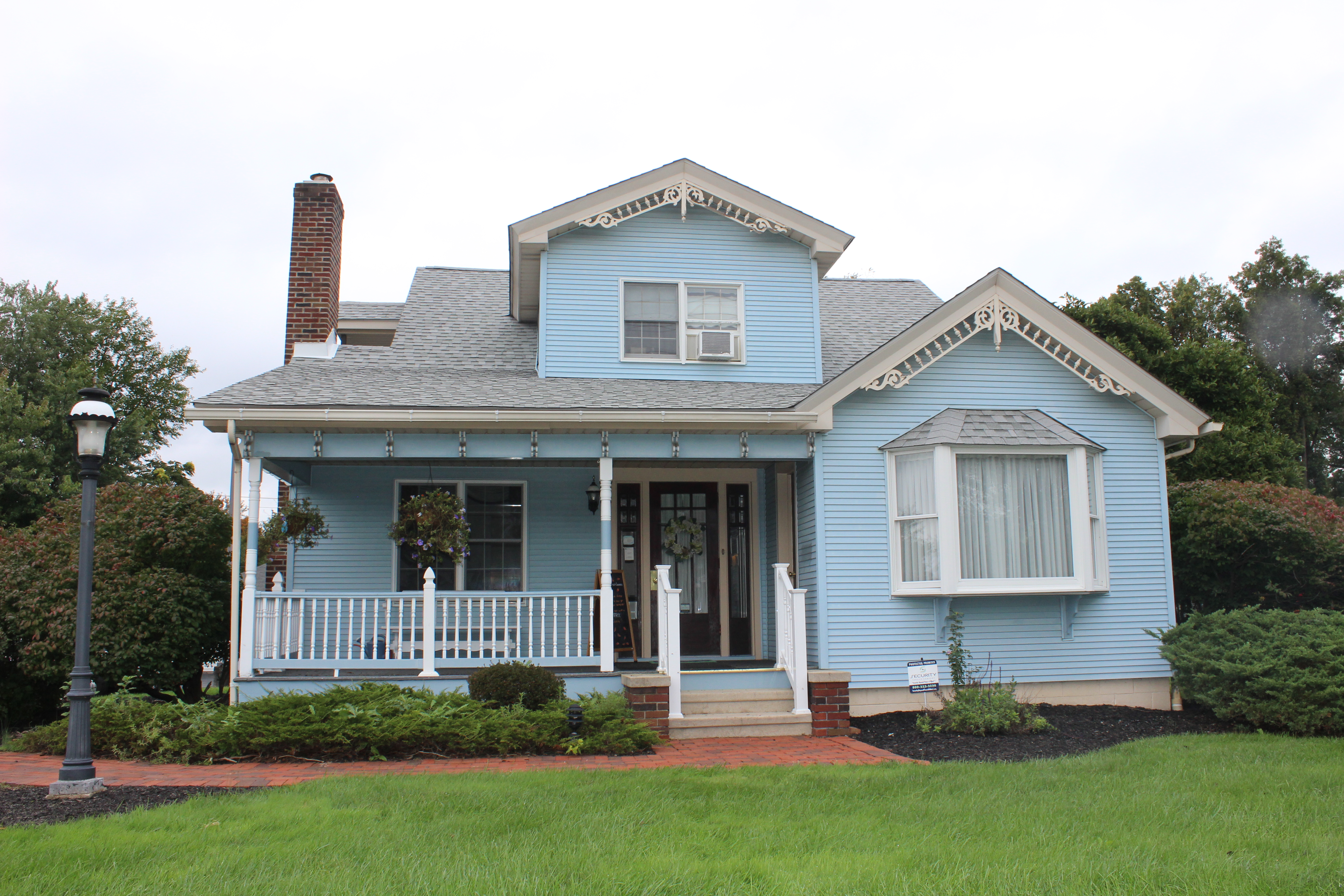 WATCH FOR OUR DISTINCTIVE "VICTORIAN OFFICE" at 4101 W Tilghman St between Wegman's and Rt 309 and just a short ride to Rt 22.
A PROFESSIONAL AGENCY WITH PERSONAL SERVICE
Associated Abstract Services is managed by two of the most respected and experienced title agents in the area , who have gained a reputaton for their vast knowledge of real estate and title insurance.
Kathie Vresics, Manager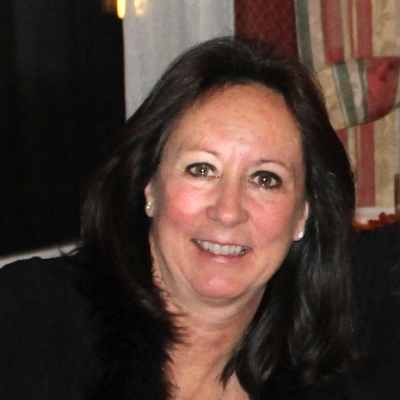 Kathie has been with the Associated Abstract since 1987. She had previously worked for attorneys in various areas of law, including many years in real estate. She has over 40 years experience in the title insurance industry and is a licensed title insurance agent. She is a member of the Pennsylvania Land Title Association, as well as past Chairman of the Lehigh Valley Chapter, and has completed the PLTA's title insurance courses. She also holds a Pennsylvania Real Estate License.
Lynn Heist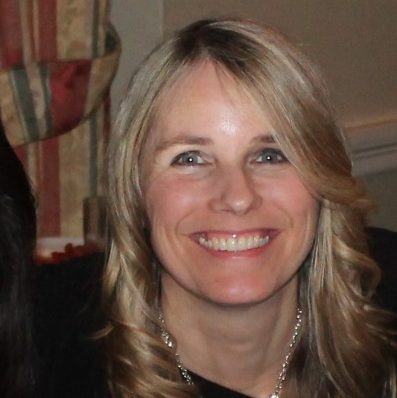 Lynn has been with Associated Abstract since 1984. She has worked in every capacity of title insurance with the company. She has been handling closings for over 30 years. Lynn is a member of the Pennsylvania Land Title Association and has completed the title insurance courses. She also holds a Pennsylvania Real Estate License.